Insect of the Year 2022
Tragosoma depsarium
Longhorn beetle


Tragosoma depsarium is one of the indicator species of forests important for natural diversity. It inhabits old, sunny pine forests, where suitable dead wood can be found. Therefore using this insect species as an illustrative example, the Entomological Society of Latvia wants to address the issues of nature diversity in the forest.
Foto: Uģis Piterāns
More info (in latvian): Dabasdati.lv
Invertebrate of the Year 2022
Oniscoidea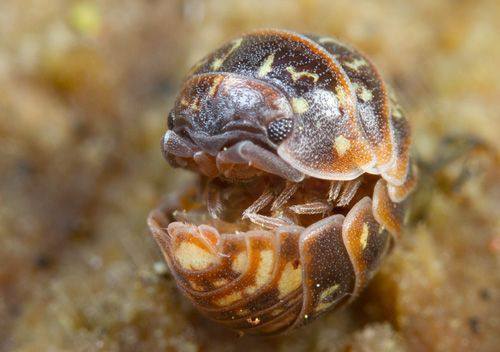 Oniscoidea is a superfamily of Isopoda that is the most commonly seen crustacean. They are found in all terrestrial habitats, including human settlements, firewood barns and the most pristine, shady corners of your backyard. But there is no reason to be afraid or concerned when meeting one on your way. Instead, we suggest you to take a closer look and get to know them better!
Foto: Uģis Piterāns
More info (in latvian): Dabasdati.lv