About The Entomological Society of Latvia (LEB)
LEB was founded in 1951, with the aim of promoting the research and protection of insects and other invertebrates in Latvia. LEB is a voluntary, scientific organization that unites Latvian and foreign professional zoologists and amateurs who study and protect insects and other invertebrates or are interested in them. The association has 46 members from Latvia and other countries.
In order to achieve the goals of LEB, scientific meetings, seminars, trainings, excursions, scientific expeditions are organized, as well as various events for the general public, where LEB members inform, consult and educate the public on entomology and invertebrate zoology topics, including rare and endangered species and the protection of their habitats. LEB members are involved in scientific research and international research projects. We cooperate with organizations of similar profiles in Latvia and abroad.
Members also have access to LEB library and archive, which contains all publications since the early years of the Entomological society. It is planned to resume publishing the scientific journal "Latvijas Entomologs " in the future.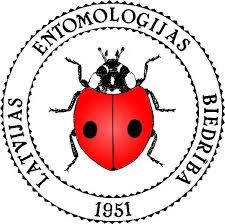 LEB board members
The board of LEB consists of five elected members. The task of the board is to organize the activities, meetings and elections, as well as to represent the opinion of LEB in public.
LEB board chairperson

Rūta Starka

Lecturer and researcher at the Department of Zoology and Animal Ecology, University of Latvia, Faculty of Biology. The main scientific interests are related to the fauna and ecology of Latvian Orthoptera species. Interests - species conservation, molecular ecology, bioacoustics, monitoring of rare and protected species, environmental education.

LEB board member, cassier

Rūta Abaja

Researcher and project manager the Institute of Environmental Solutions. Certified expert on coastal, grassland, forest and heathland, mire habitats, as well as invertebrates. Entomological research is related to the ecology of beetles. Interests - remote sensing, ecosystem and soil ecology, environmental, habitat and species monitoring, environmental and nature education, social science, permaculture.

Foto: M. Markovskis

LEB board member, secretary

Rebeka Šķērstiņa

Head of the Science and Education Department of the Riga National Zoo. I got my master's degree in biology at the Faculty of Biology, Department of Zoology and Animal Ecology, University of Latvia, where I worked on soil fauna. My interests range from bats to elephants and educating the public about how great they all are.


LEB board member

Jānis Gailis

Docent of the Faculty of Agriculture of the Latvia University of Life Sciences and Technologies and leading researcher of the Institute of Plant Protection Research "Agrihorts". He turned to insect research in the 1990s as a high school student. Initially, the research interests included various beetles - both their fauna and ecology. Since 2019, he has focused on the research of Latvian bees and other Hymenoptera fauna, as well as on solving various issues relevant to agricultural entomology. Interests: nature tourism, cycling, chess.

LEB board member

Jānis Saulītis

Habitat and species expert of the Nature Conservation Agency of Republic of Latvia, certified expert of forests and heathlands, bogs and grasslands. Professional activities are related to the inventory, restoration, management and conservation of protected habitats. Entomological research concerns beetles and conservation of rare insects and other invertebrate species. Other interests include orienteering, long-distance hiking, cross-country skiing and other types of outdoor activities.